Dislike: Facebook News Bans Virgin Australia, Bunnik, Fiji Tourism + More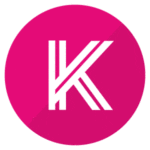 KARRYON | 18 Feb 2021Need To Know, Travel Industry News
You may have logged onto Facebook this morning to check your favourite news or travel pages for updates only to become dazed and confused at the lack of actual content you can view – or none at all.
What is going on here you may well ask? We certainly have.
Disappointingly, a vast number of Australian Facebook pages have had their content switched off overnight, due to a questionable action by Mark Zuckerberg and his team in response to an ongoing spat with the Australian government.
From large mainstream publications such as ABC News, The Telegraph, Australian, Sydney Morning Herald including Traveller and The Guardian Australia to smaller publications such as Junkee, Concrete Playground and Unilad, local news and bloggers.
Karryon, Travel to Change the World and all of our fellow travel media friends, including TravelTalk and Travel Daily have also all been given the boot from Facey.
In short, Zuckerberg and his cronies have hit the big red stop button in Silicon Valley without giving anyone any advance warning down here in Australia first.
And it's not even just news which is where it gets really blurry – and even more disappointing.
In a power move which politicians have today described as "reckless' and "irresponsible", numerous government health, emergency and support pages, including SA Health, Queensland Health, Kids Cancer Project, as well as the Royal Children's Hospital and the Neighbourhood Watch Victoria have also been wiped.
So much for Facebook's stance on quashing misinformation.
Travel pages, such as Tourism Fiji, Hurtigruten, Aurora Expeditions, Bunnik Tours and Virgin Australia are also showing up with zero content as part of the collateral damage.
The same goes for some regional tourism pages too, such as Visit Geelong and The Bellarine.
Miraculously though, Flight Centre, Qantas and Jetstar's pages are still alive and kicking.
Why is that Zuck? And why in the middle of a pandemic when credible information has never been more valued, did you choose to do this now?